I have loved getting more and more acquainted with my new Nikon D90. It's such a great camera!
Today I was playing around with the self-timer feature (aka, I put on make-up for once and wanted to be a little narcissistic. Hey, it doesn't happen often!). I set it up on a chair facing the sliding door to the backyard since it provides good lighting. I set up my focus point, clicked the shutter button, ran to my spot and posed.
I ran back to see the result, when SURPRISE SURPRISE. Apparently someone had been watching me all along and decided to get into the action.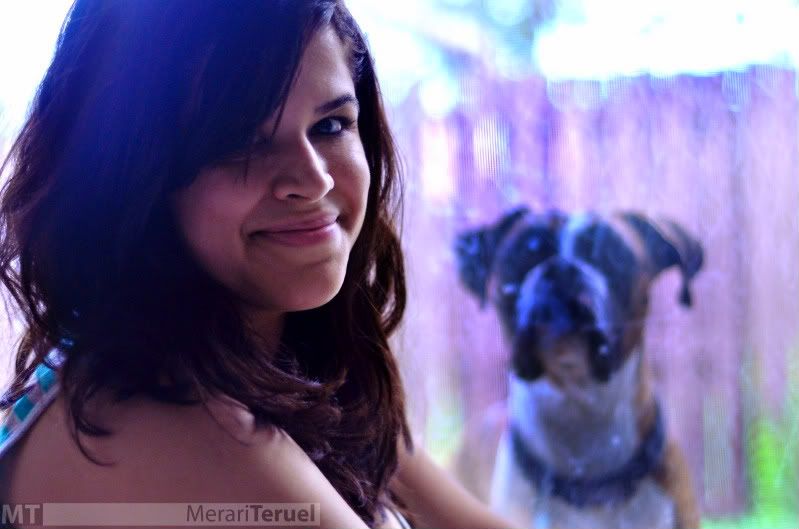 This is a great example of what a recipe for a good photo can be. Check it:
good lighting + good timing + good luck
The picture would not be nearly as interesting without my stalker back there.
You can never go wrong knowing the technicalities, being prepared and having a plan. But sometimes, sometimes you just get lucky!