If you follow me on
Twitter
or have had a conversation with me, you'd know that I am a big
Dexter
fan. It's one of the best TV shows I've ever seen. The season finale was last night, and to commemorate the show, my friends and I decided to make some Dexter-inspired cupcakes to munch on.
Now, if you've seen the show, the Barbie parts will be a nice inside joke taking it back to season 1, if you haven't seen the show... what are you waiting for???
The cupcakes were made with white cake mix and whipped cream cheese frosting. We used some red food dye for the bloody swirls and melted some white chocolate inside the cupcake. Yum.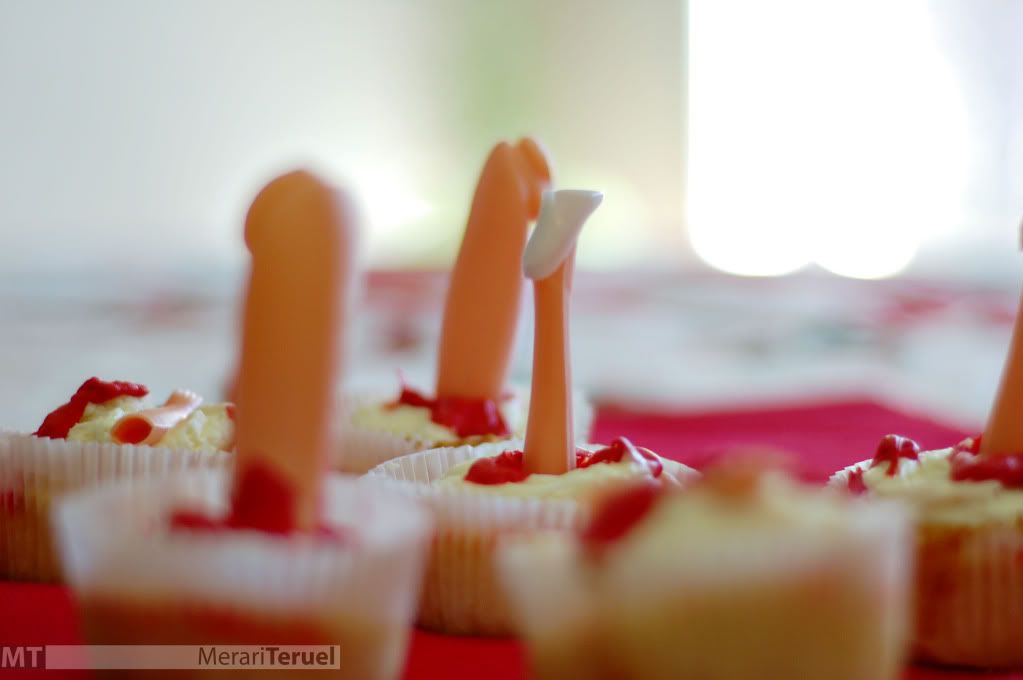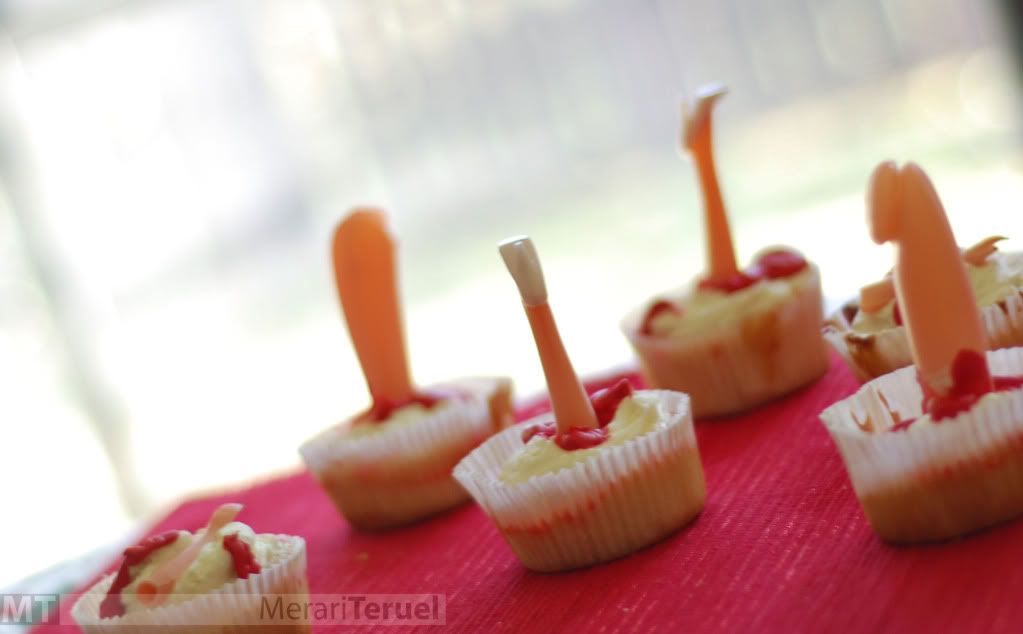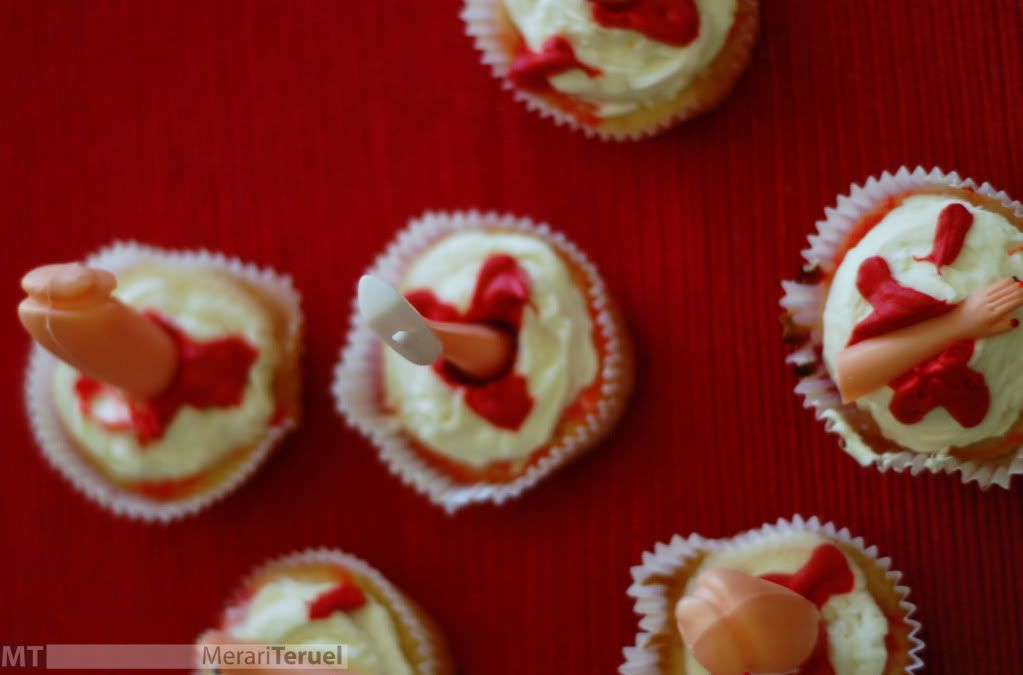 Painted fingernails and everything.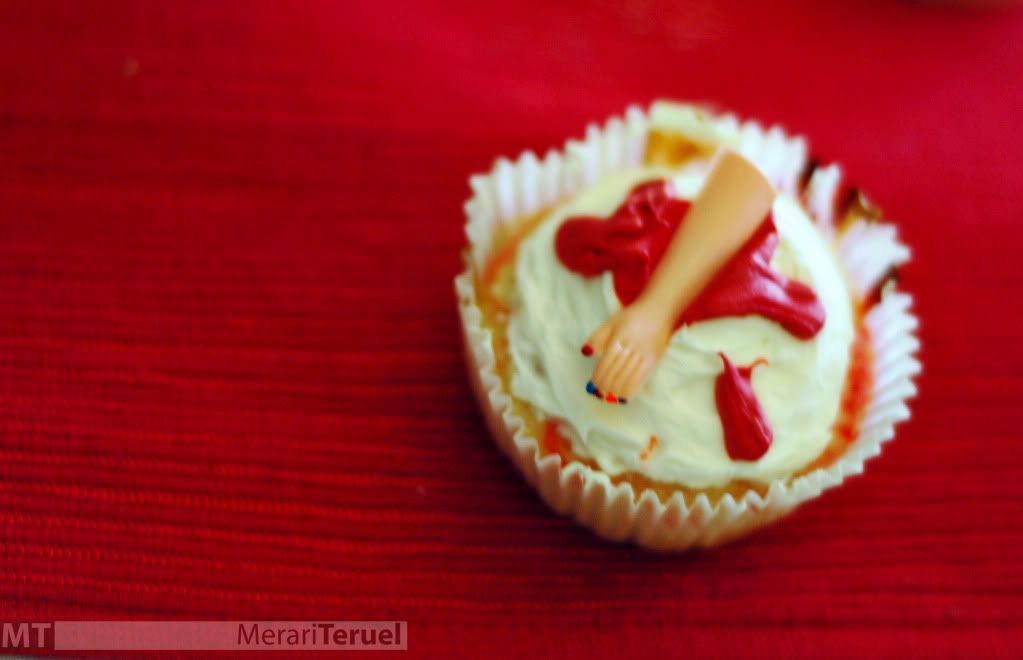 Now the hard part comes; waiting a whole year till the next season. Any other show suggestions for me to watch in the meantime?