Going to Haiti was an amazing experience. Instead of telling you about it, I decided to let the photos speak for themselves.
A young boy posing behind a LandRover. He attended Concorde, the local church we were sleeping in every night.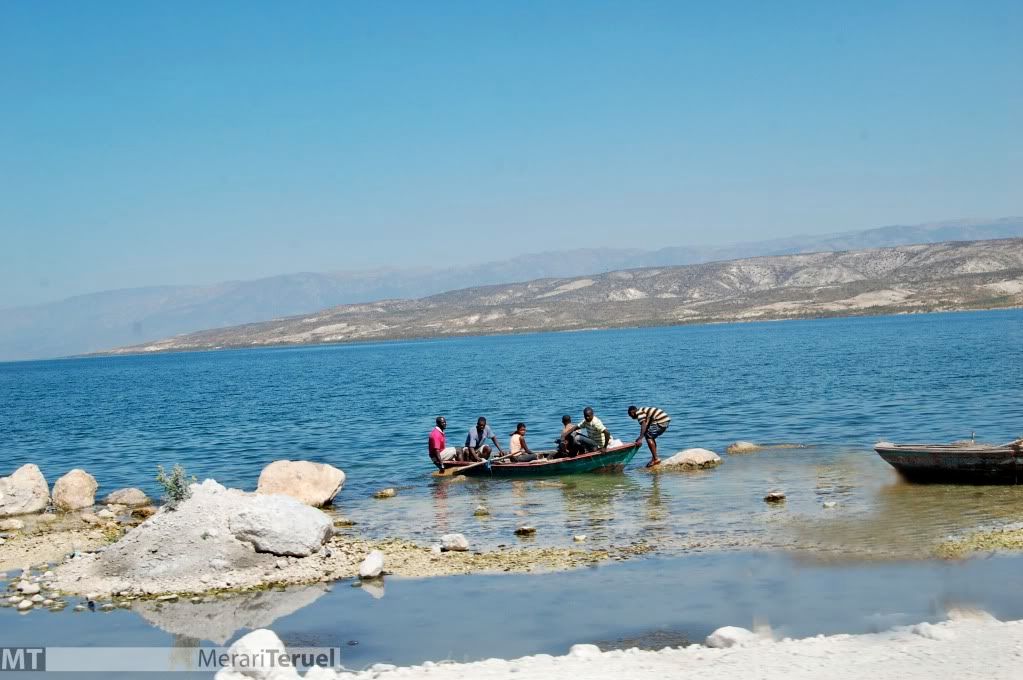 A group of men fishing in a lake by the Haiti-Dominican Republic border. The difference between the Dominican Republic and Haiti is immediately noticeable. The street in the DR is paved. The street in Haiti is of dusty, chalk-like material causing for a very bumpy, dirty ride in.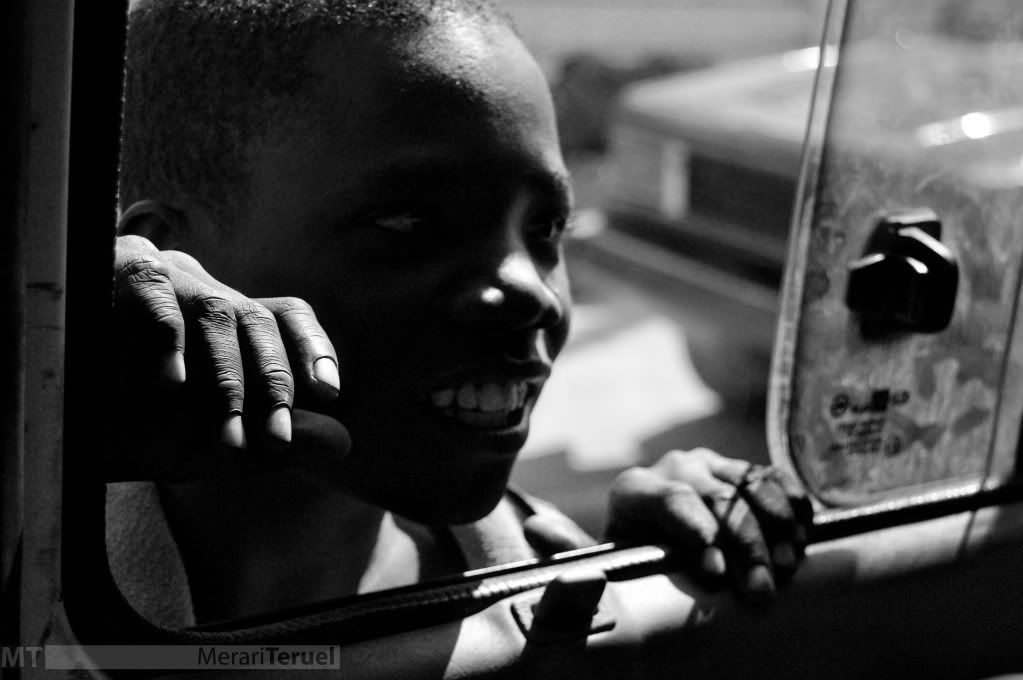 Children knock on windows asking for food, water and money while cars are waiting to cross the border.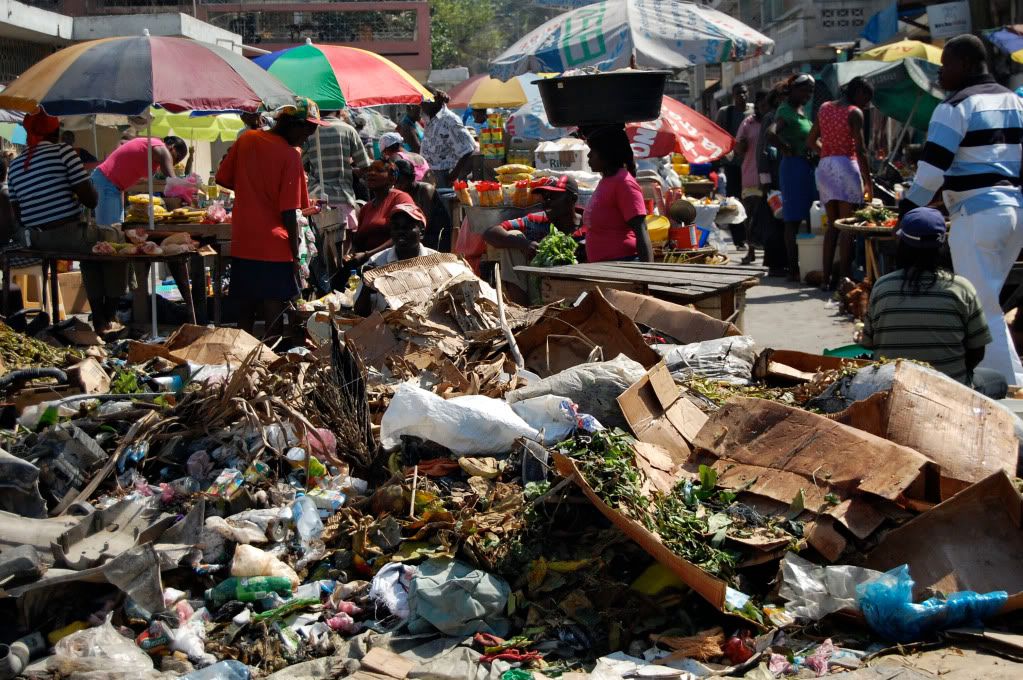 People shop and sell produce in an open air market in Port Au Prince. Mountains of garbage surround it and are seen in every sidewalk of the city.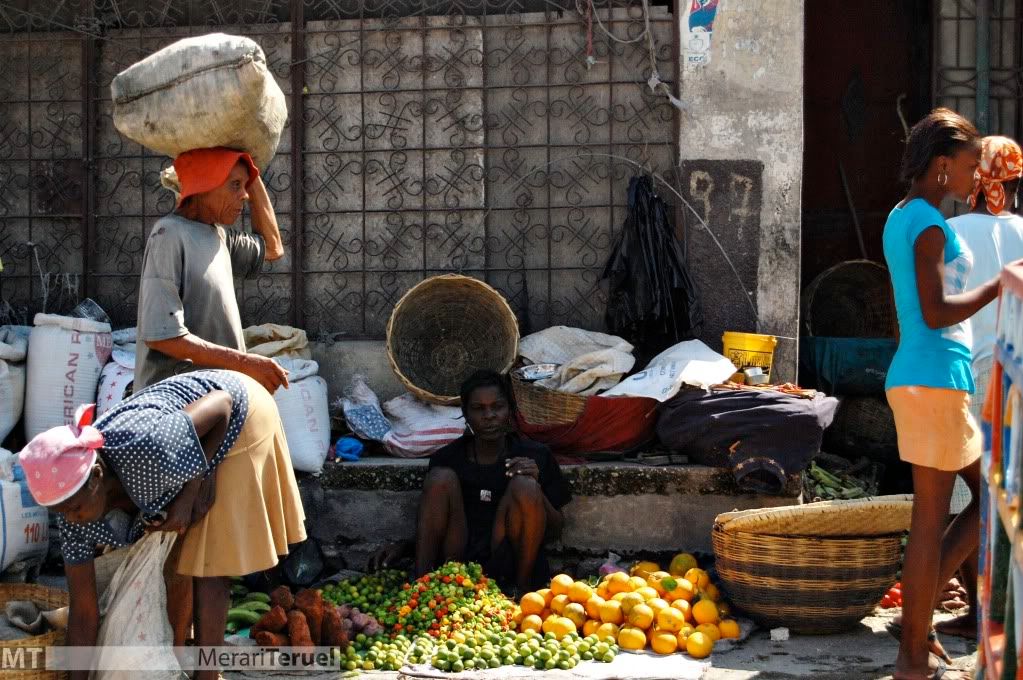 Women sell food on a sidewalk. According to Amnesty International, women and young girls are at higher risk of sexual assault now due to the lawlessness of the country.
Trying to make a living, many people sell hand-made items and food on the streets to passing cars.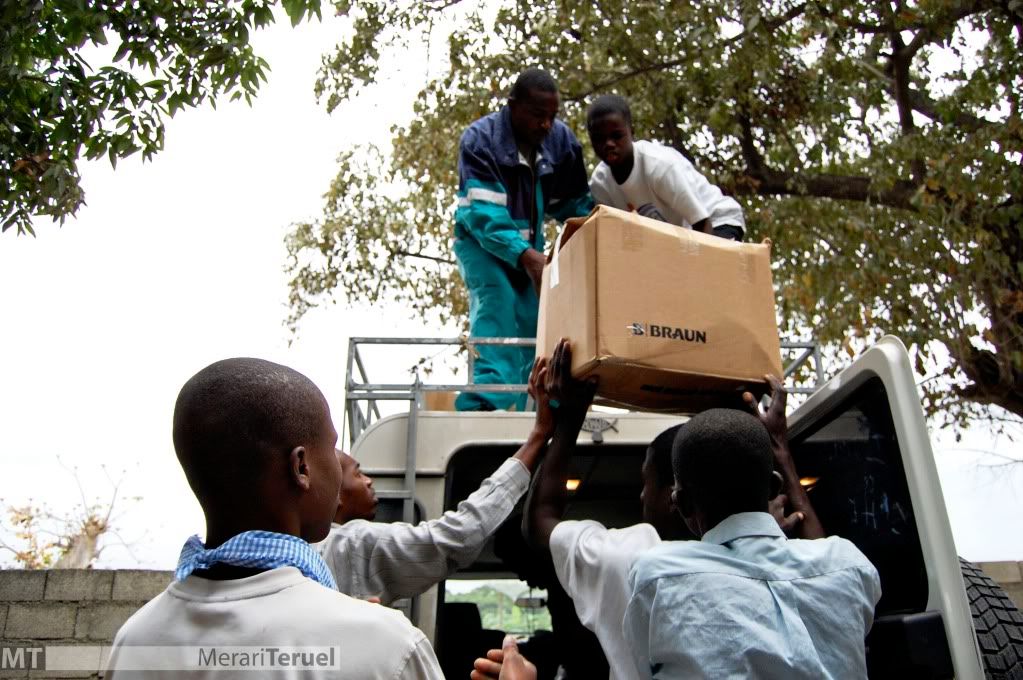 Throughout Haiti, many NGOs and Non-Profits pass out food on a daily basis.
Our team worked in the city of Leogane, the epicenter of the earthquake. According to UN Reports, an estimated 20,000 to 30,000 people died from the earthquake and about 80 to 90% of buildings damaged with no remaining government infrastructure.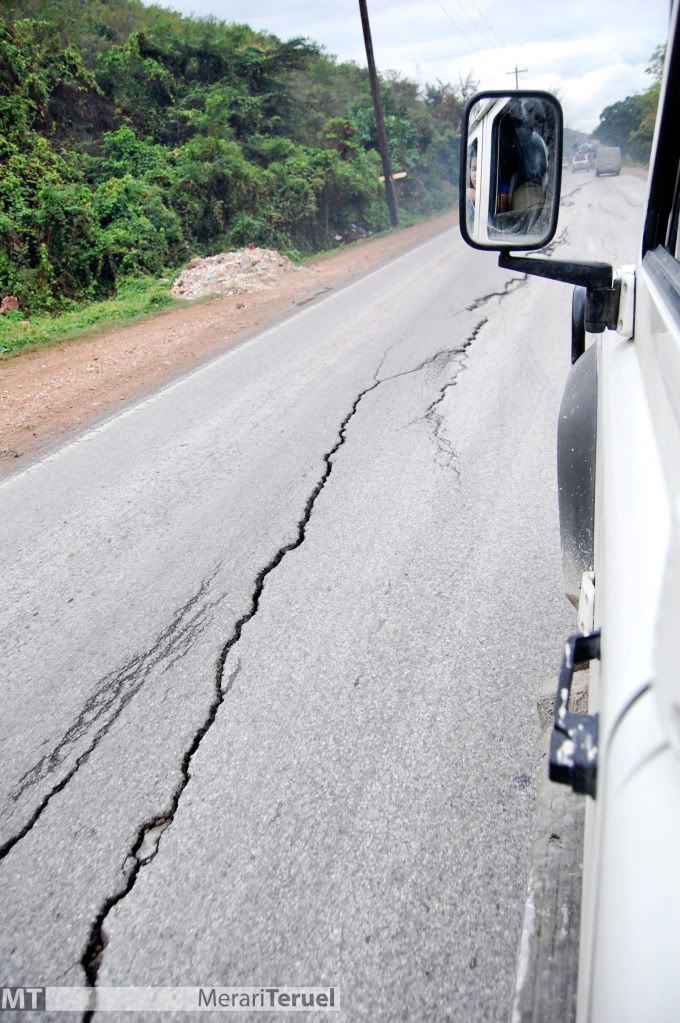 The ride from Port Au Prince to Leogane is about an hour an a half. Cracked roads and huge pot holes disfigure the streets.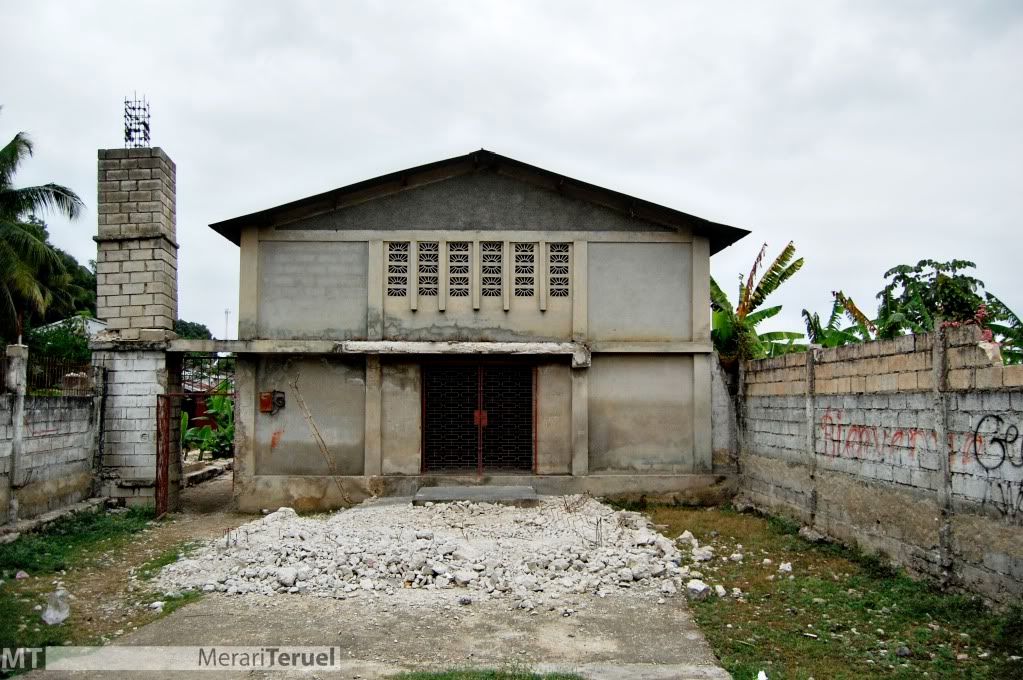 The church we served with was one of the few buildings that didn't collapse completely. The church had a school which was destroyed during the earthquake. While on the trip, we met with Unicef relief workers to help the school get back on its feet.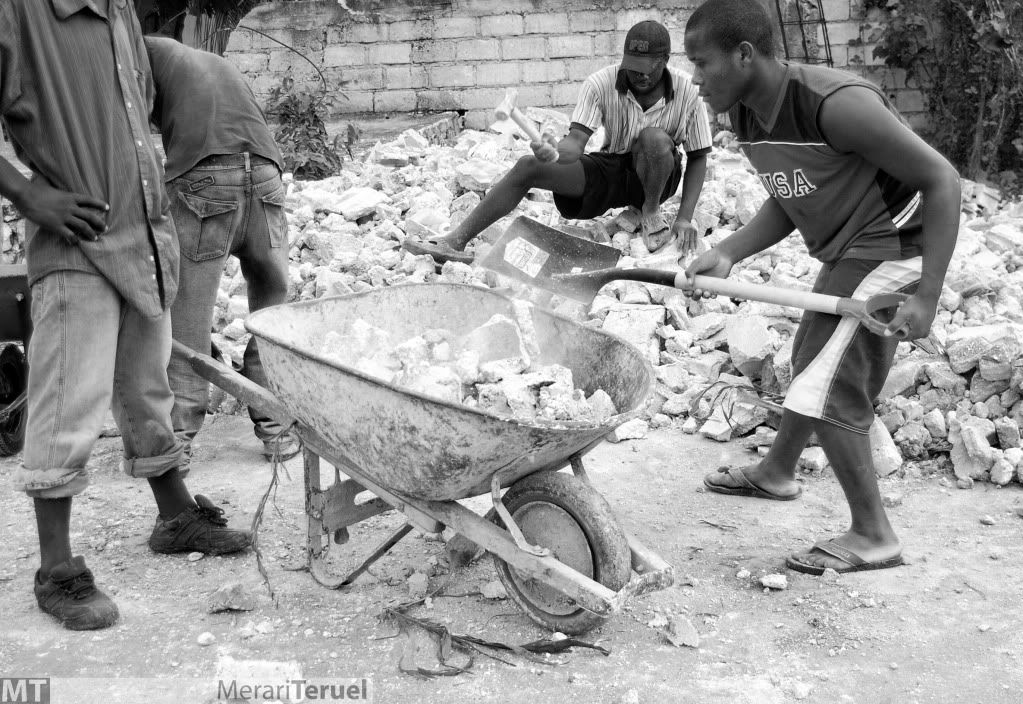 Men work to rebuild a wall for the church that fell during the earthquake. 
A young girl poses where her old classroom used to be. Behind her, five nurses are running a small clinic.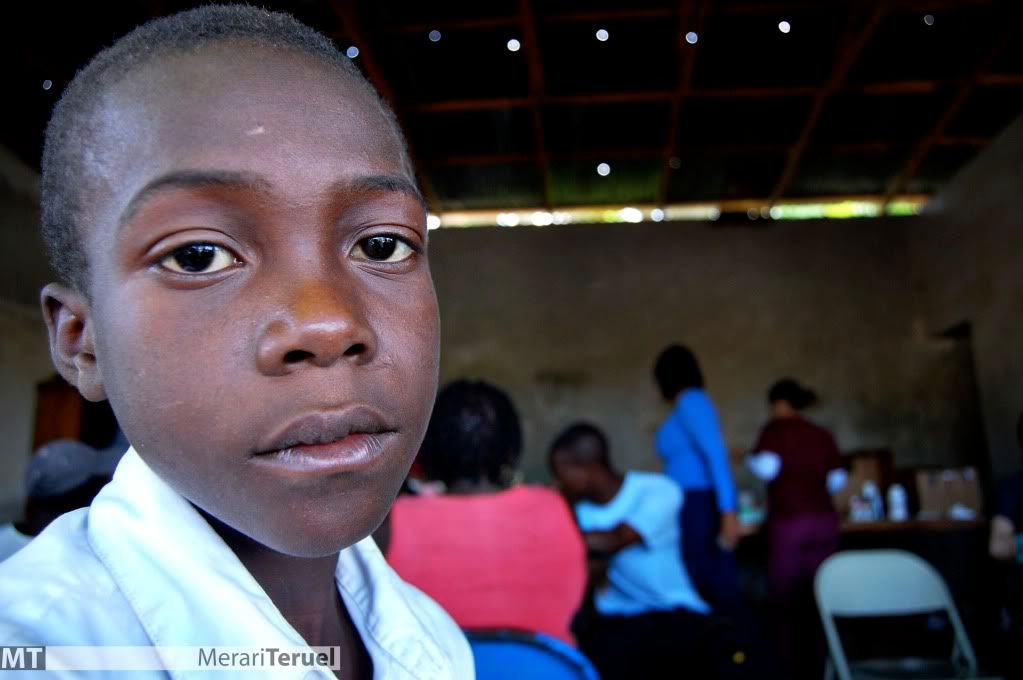 Patients wait to be seen by a nurse. The most common diagnoses were scabies, ring worms, vaginal infections and stomach issues.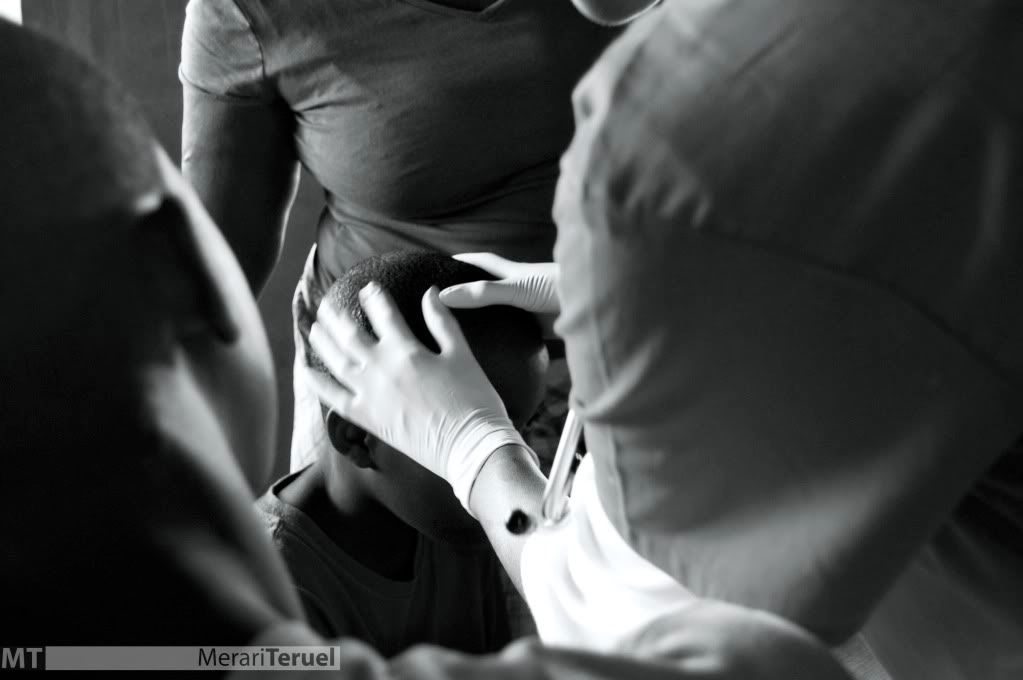 Nurses examine a young boy. During a four day clinic, the nurses attended to about 700 people.
A Tent City in the City of Leogane. About 200 people are currently living there in make-shift houses. According to the camp leader, no aid had reached them yet, except for a water tank.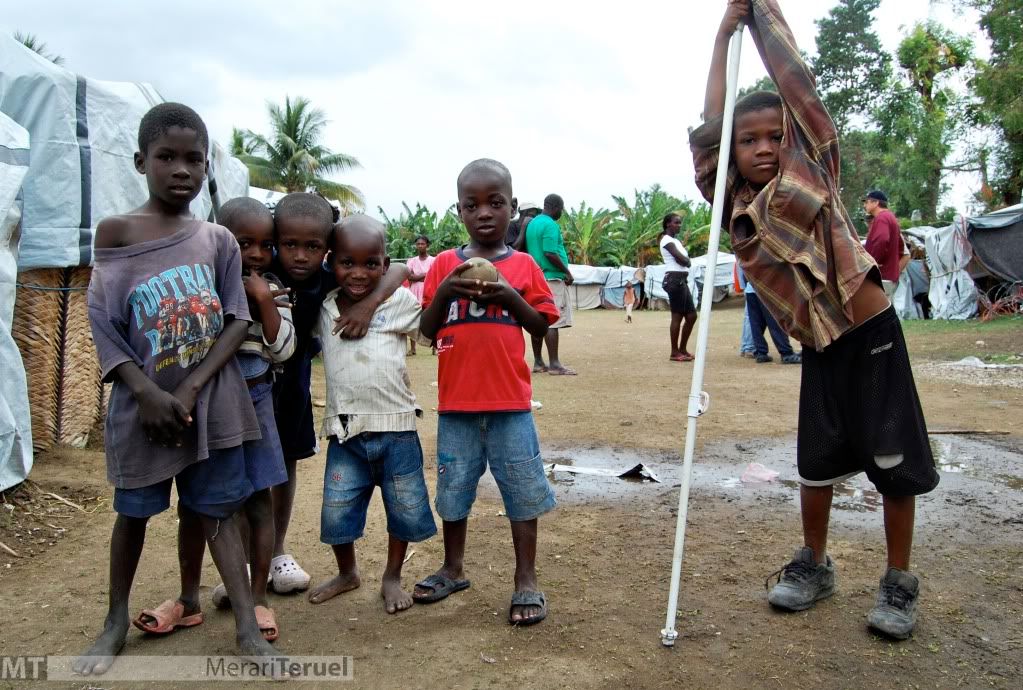 Young boys in the Tent City.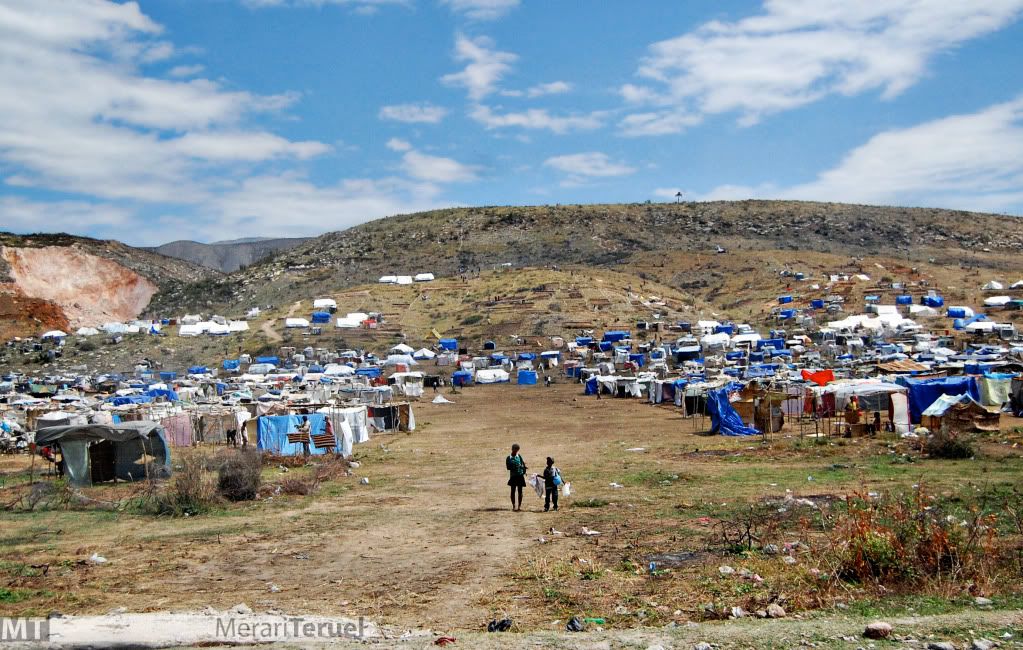 Another tent city on the opposite side of Port Au Prince.
Many people use bicycles and motorcycles to get around.
We drove three hours out of Port Au Prince to meet with a local rice producer. Instead of importing rice to feed the people of Leogane, investing in local businesses can better assist the country's economy.
A shoeless boy jumped into the bus and caught a ride. The number of children living on the streets have grown immensely since the earthquake.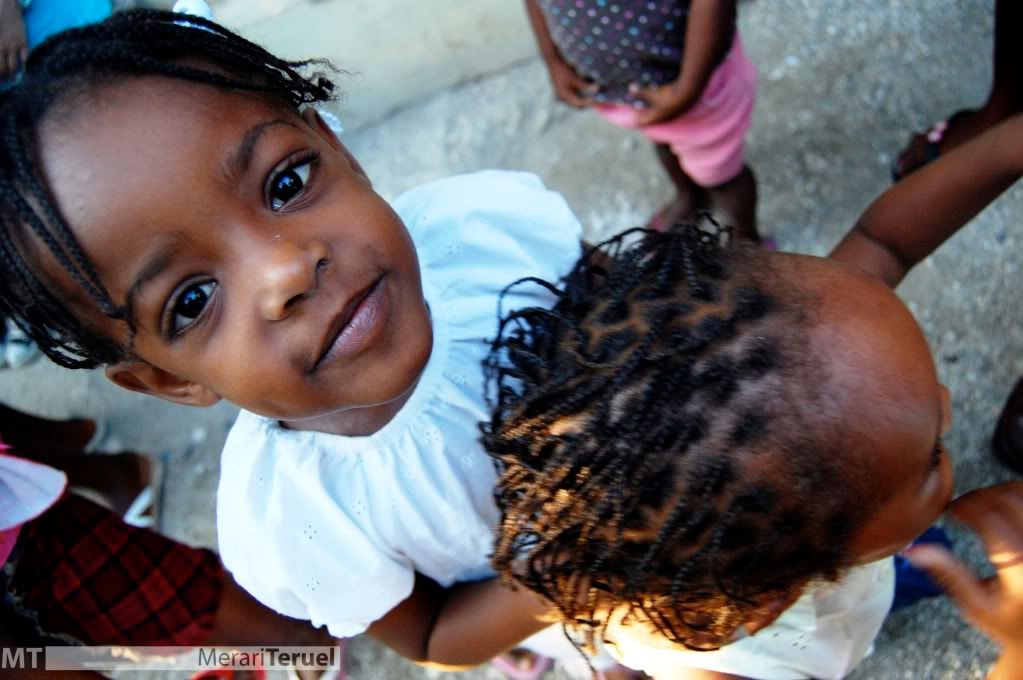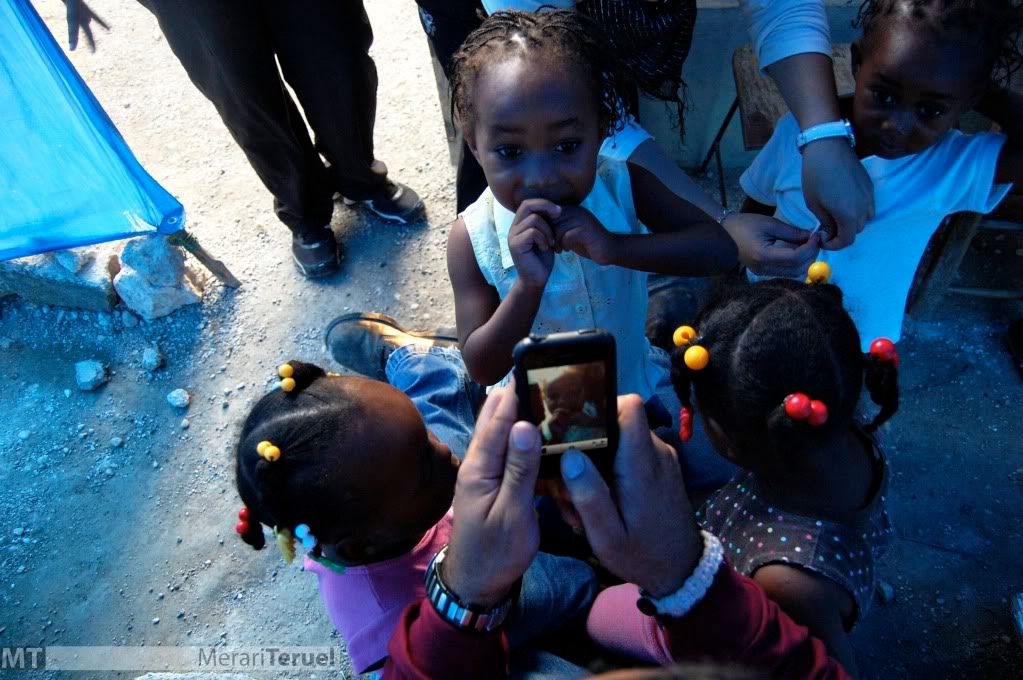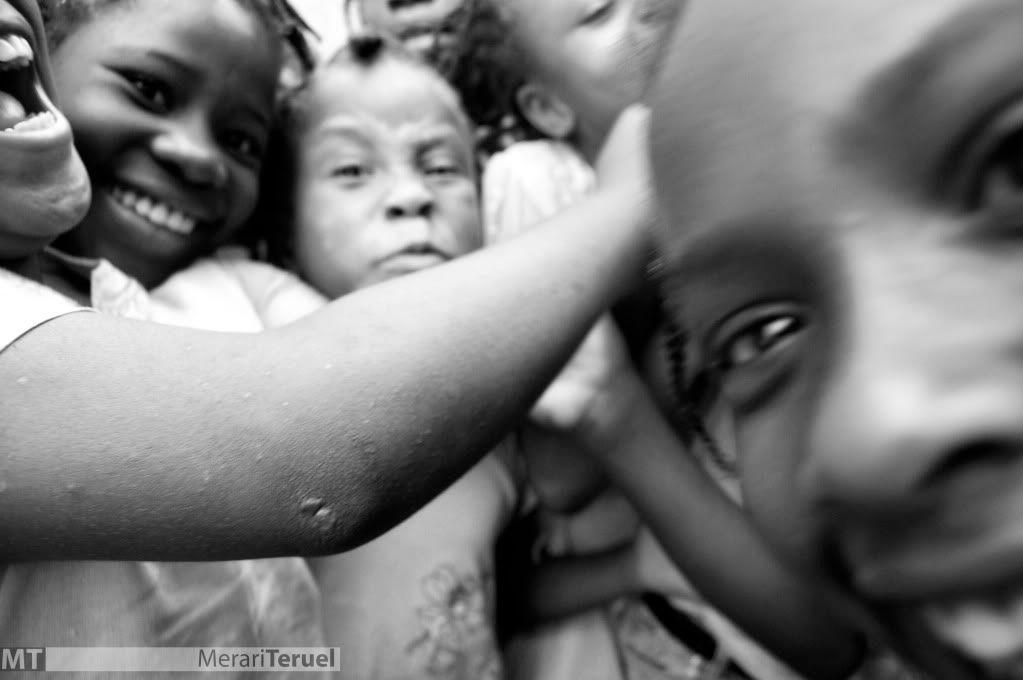 Children play with team members in a home orphanage. The orphanage is run by a family who opened their home to needy children of their community.
A boy sits by a wall and watches cars go by.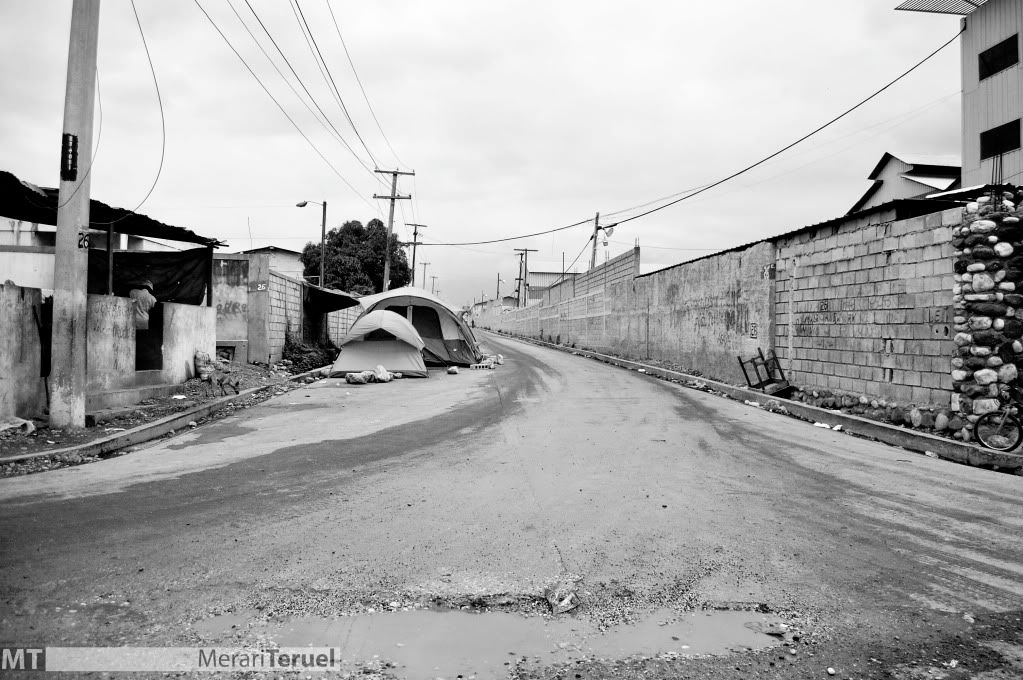 Tents are seen scattered around side streets. Many people do not sleep indoors for fear of another earthquake or tremor.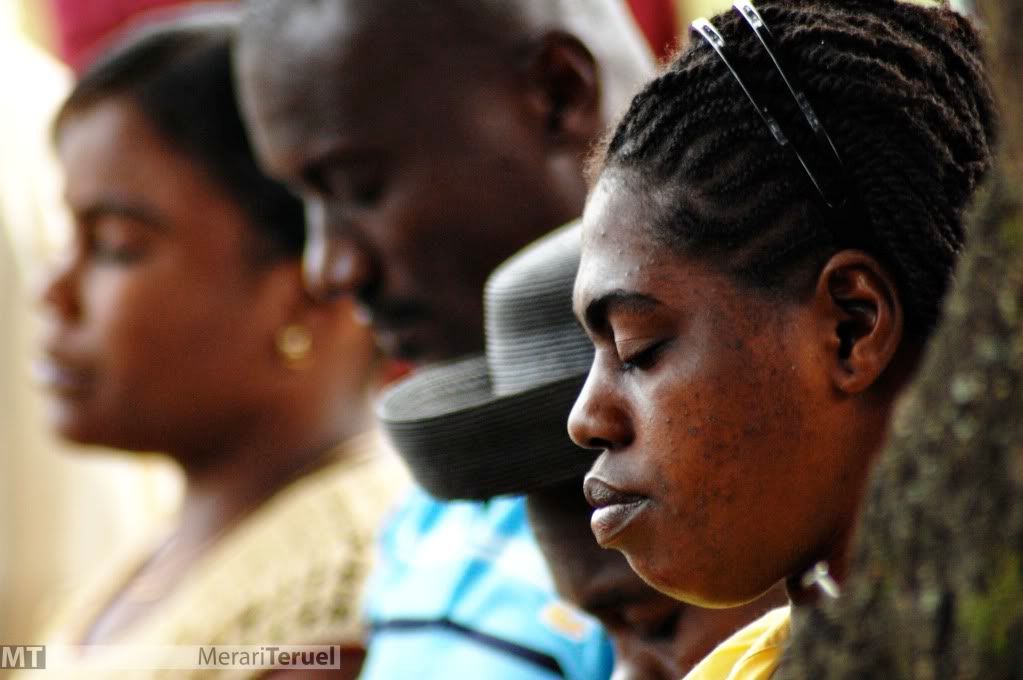 Despite great loss and suffering, there is a big movement of spiritual revival in Haiti. many Haitians have become stronger in their faith and many have given their lives to God after the earthquake.
We believe in not only meeting the physical needs of people (food, health, shelter), but also their emotional and spiritual needs. About a dozen people gave their life to Christ during the week we were there. Dozens more were able to talk about their fears, frustrations, worries and anger. One week is a very short amount of time, but we were able to still serve a community of people as best we could.
Please don't stop praying for your Haitian brothers and sisters and continuing to assist them as best you can.