I can't believe I've been here for three days already.
Yesterday was a very eventful day. Day two and three are "tourist-y" days. We woke up very early and headed out toward Boulkrans Bridge, South Africa. The biggest bungee jump in the world.
That's right. Bungee jump.
Now as most of you know already, I am not fond of heights, let alone jumping off the biggest bridge in the world. But I wasn't planning on jumping, so I went along for the ride.
We drove for about 5 hours north to get to the place, and it was monstrous. My stomach flipped a couple of times just by looking at it. All the sudden I decided to do it. Why not, right? How many times am I in South Africa in the biggest bungee jump in the world?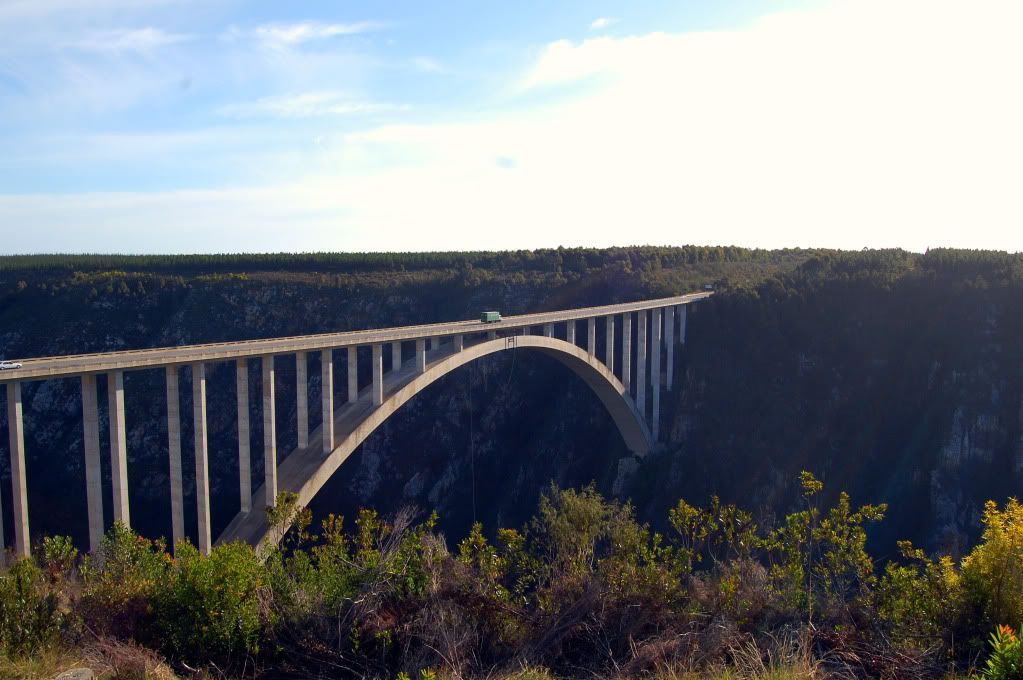 So I jumped. I can't believe it. It was the weirdest feeling in the world. Waiting around was the worst. They take you to the bridge and they have a DJ playing music (its great to keep people calm). They workers are extremely nice and give you all the details you need to know. Finally it was my turn.
They strapped me up and gave me a pep talk. Two workers walked me over to the edge and that's when it hit me. WHAT THE HELL AM I DOING HERE?
but it was too late to back down. They counted down... 3... 2... 1... and I jumped. And I fell. And I started screaming. And I felt the weirdest feeling I've ever felt in my life.
About two seconds after the drop, it finally hit me. "Oh my God.... I'm falling into an abiss!" My body started twirling around like those ballerinas in music boxes and I bounced up and down on the bungee strings for about 4 other times. The scariest seconds of my life.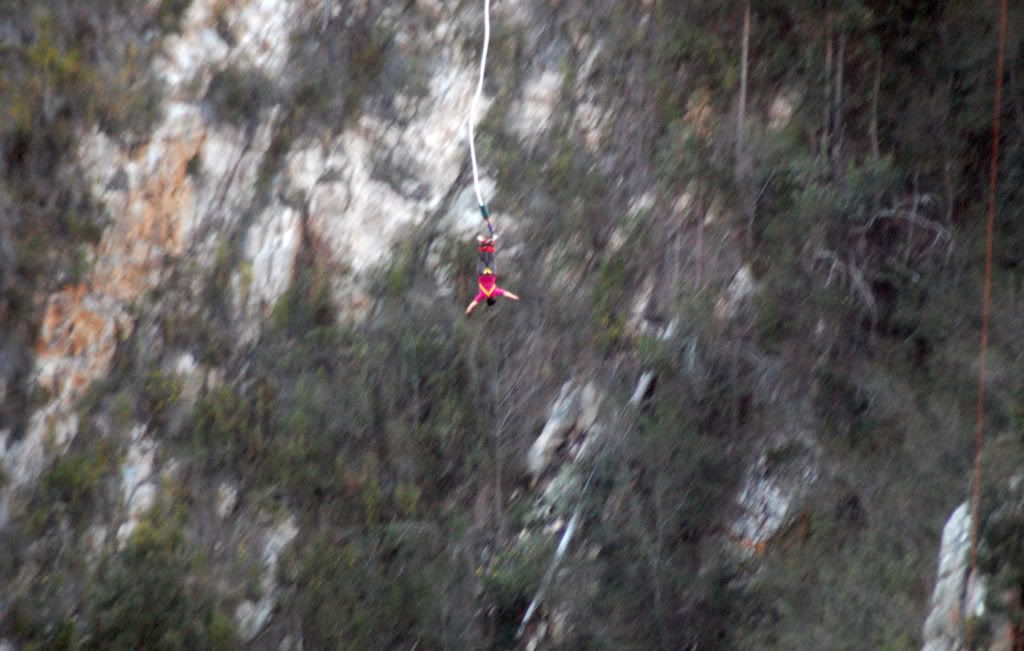 Finally they started lifting me up and one of the workers came down to stap me to him and took me back to the surface of the brige. I was shaking. My hair was a mess. But i was so happy I did something I never in a million years thought I'd do.
4 others from the group jumped too. We bonded. There's also a pretty cool video of the experience that i'll post later.
Today the team went to a whale watching festival. I and a couple others decided to stay behind because of the hurricane-like winds and rain.
But for now, i'm still reliving the fact that I jumped off a bridge.