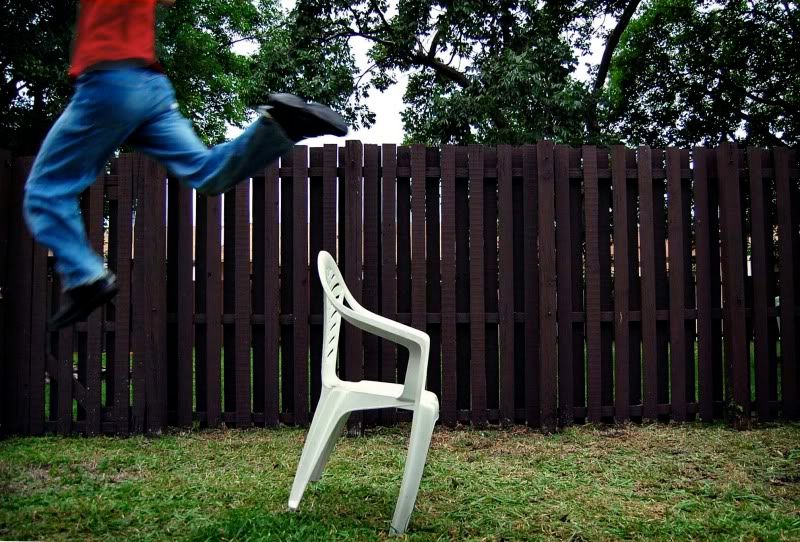 Art is awesome.
I grew up in an environment where imagination, creativity and innovation was highly encouraged. By the time I was ten I was playing the piano, flute and violin and was involved with a school art program. However, due to my slightly rebellious (and stupid) nature I veered off from art for a while deciding instead to focus on being a teenager and later, world politics (lame).
Now at 22 I can play perhaps two classical pieces on the piano, "Mary had a little Lamb" on the flute, and I can still sort of remember how to hold a violin. ::hangs head in shame::
I picked up photography in college, and it was love at first click. I hate to say it but photography is an art that requires little skill. Maybe thats why I like it so much, haha. Yes, there is a lot of technical aspects to it and a good photograph requires a creative eye. I admit it though, its a bit more difficult to learn an instrument than to work a camera.
Regardless of it being a "lazy" art, I am extremely thankful for photography. Its become not just something to do, but a way to experience daily life. Life behind a lens is quite different than life with no lens.
Thanks to my creative background and my love of photography (among other things) I was given an opportunity to intern at
Christ Fellowship
(CF). What a blessing! I'm surrounded by ingenious people who create not for the sake of creativity but for God's glory. I'll be creating and producing some awesome videos that will be used for the church and its mission. I've learned tons of cool stuff in the last week about video-making and branding. I am also learning how to see things differently when it comes to thinking visually.
I was given my first project this week and I am super pumped about it.
CF has developed a non-for-profit called
Caring for Miami
that is working all over Miami-Dade County to bring assistance to the under-resourced. My first project is to create a video that will convey what Caring for Miami is all about. It has always been a passion of mine to work with and help the less fortunate. Not only is it my mission as a Christian, but it also makes me happy! thats what we in the business call a win-win.
I was always told that art could help people but in my slightly rebellious and stupid nature, I was skeptical. I've seen the light! Now I can say that I am extremely blessed to be able to use my artistic skills and my passions to help others. That is definitely something to jump over a chair about. ( I had to tie in the random picture somehow... ).
Any ideas for the video concept? share!