This Sunday morning my sister and I headed over downtown to attend our
church
. The service was great! I love my church. After the service we decided to walk around downtown, grab some lunch and shoot some pictures. We're dorks.
the Freedom Tower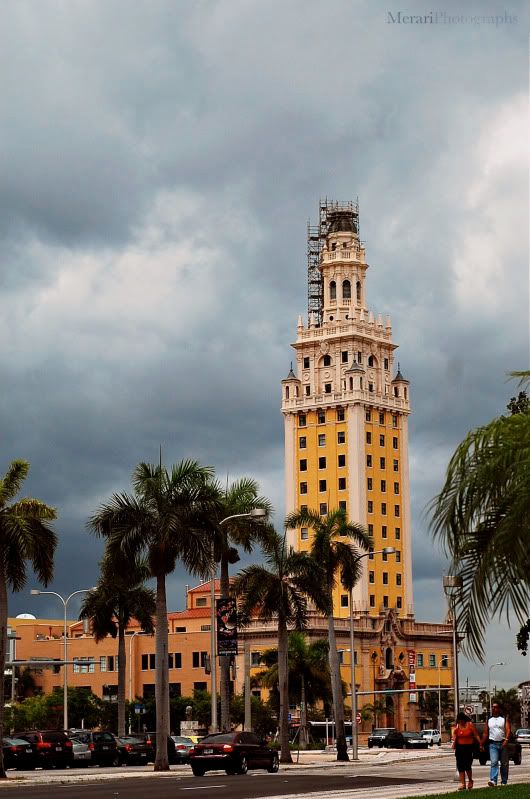 this is my "Pouty Knightley" look, lol.

Our exploring was cut short due to Miami's wonderful weather (and when I say wonderful I mean horrible). Within 5 minutes the sky went from clear and sunny to hurricane-like winds and rain. UGH.
Today a wonderful
friend/designer
and I ordered my first ever business cards! I'm so excited. Business cards make me feel legit (perhaps
too legit to quit?
).
Anyway, there's a lot of creative juices churning and I have a couple of projects coming up. I will be sharing them with you soon so stay tuned ;)