I have finally found a bit of time to post some pictures of my vacation. Due to some of my family member's shyness, I was compelled not to post the "embarrassing" ones. I know, I know, I'm such a nice person. All in all, it was a wonderful break from routine and I was thankful to spend most of the time with my grandmother and my cousin's new baby (first of the new generation!). There are many family members missing from the pictures (there's 22 of us cousins from my dad's side!) since many of us are all "grown-up" and have things to do. Here's just a taste of my time. Enjoy!
p
rimo Yaro (his dad just bought some land up in the mountains and we went exploring. We found a 'house' that was left a bit... undone). 
Prima Ana with her new bundle of joy, Josue
Josue (his eyes really are that dark!)
Tia Erma (my dad's oldest sister) and cousin Ricky (he's a tall one). 
T
ia Alicia and Josue. She is his grandmother.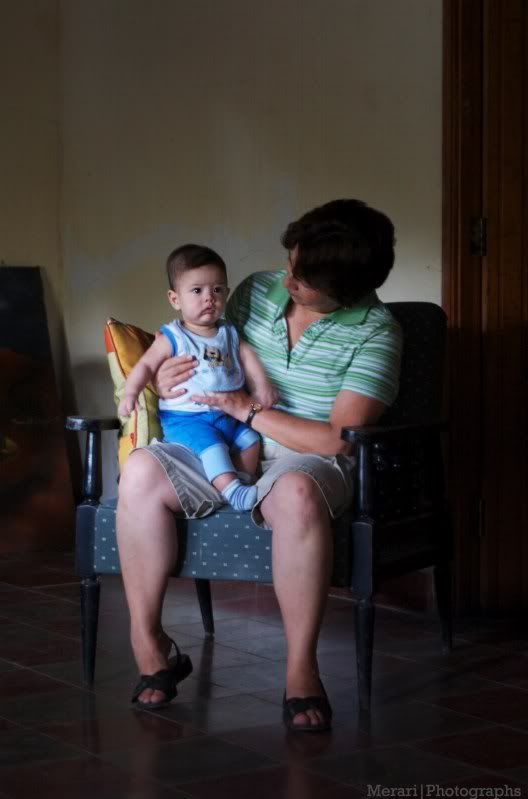 Yaro again. We realized we were old when by 3pm we were ready to nap.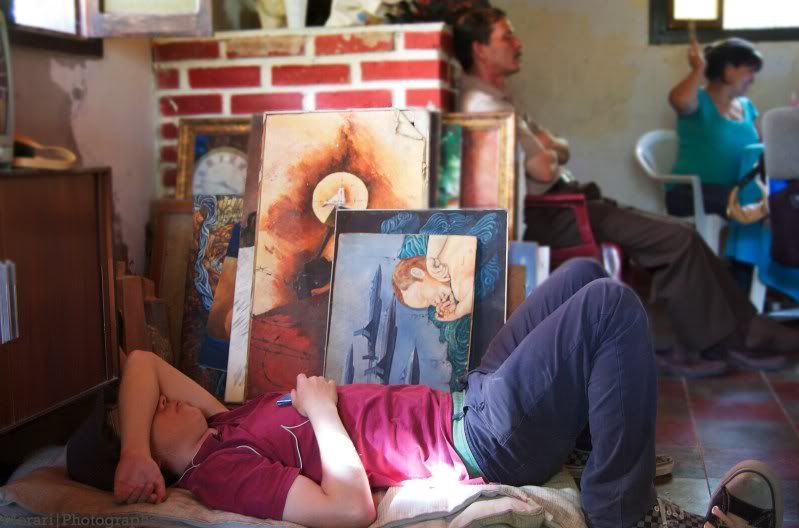 Prima Melisa and Josue. She's super excited to be an aunt. 
My grandparents home. I get nostalgic just looking at this picture. 
My dad's mom is an amazing woman. She and my deceased grandpa raised 7 kids on a pastor's salary and all of them turned out alright, haha.  I miss her. 
I can't wait to go again.